If you're looking for a fun and affordable summertime activity to do with the family, take a canoe trip on one of Austin's waterways. Here are some suggested routes from canoers at Capital Area Canoeing: Lady Bird Lake: Rent canoes at Texas Rowing Center (2707 Stratford Drive) and paddle the lake, which is surrounded by parks on both sides. This route provides lots of opportunities to stop for lunch or a picnic along the shoreline. Walnut Creek: To reach this waterway north of downtown Austin, take Mopac north until it turns into 1-35. Follow the interstate until it ends, then take a left on Pomona Street for a quarter mile to reach the canoe launch site.
There are several parks along the waterway where you can stop for lunch or a rest break. Bull Creek: This as creek as opposed to a lake is one of the most popular paddles in Austin. Paddlers usually put in at the bridge on 360 and Bull Creek Road (just south of Capital of Texas Highway) and enjoy a downstream paddle to William Cannon Drive. If you want to turn around sooner, there are several parks along this route that provide easy access to both sides of the creek. For a longer trip, take the hike-and-bike trail north of William Cannon Drive to Spyglass Road and put in there for your return trip.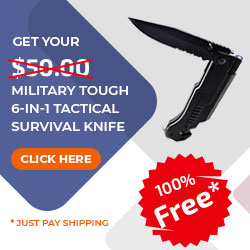 Lady Bird Lake again: From downtown Austin, head south on Lamar Boulevard until it ends at Cesar Chavez Street. Turn right on Cesar Chavez and follow it past I-35. You'll pass the Headwaters Park canoe launch site at Cesar Chavez and Pleasant Valley. If you want to take a longer trip, continue south on Pleasant Valley for several miles until it intersects with South First Street. The bridge over Lady Bird Lake provides easy access to both sides of the waterway.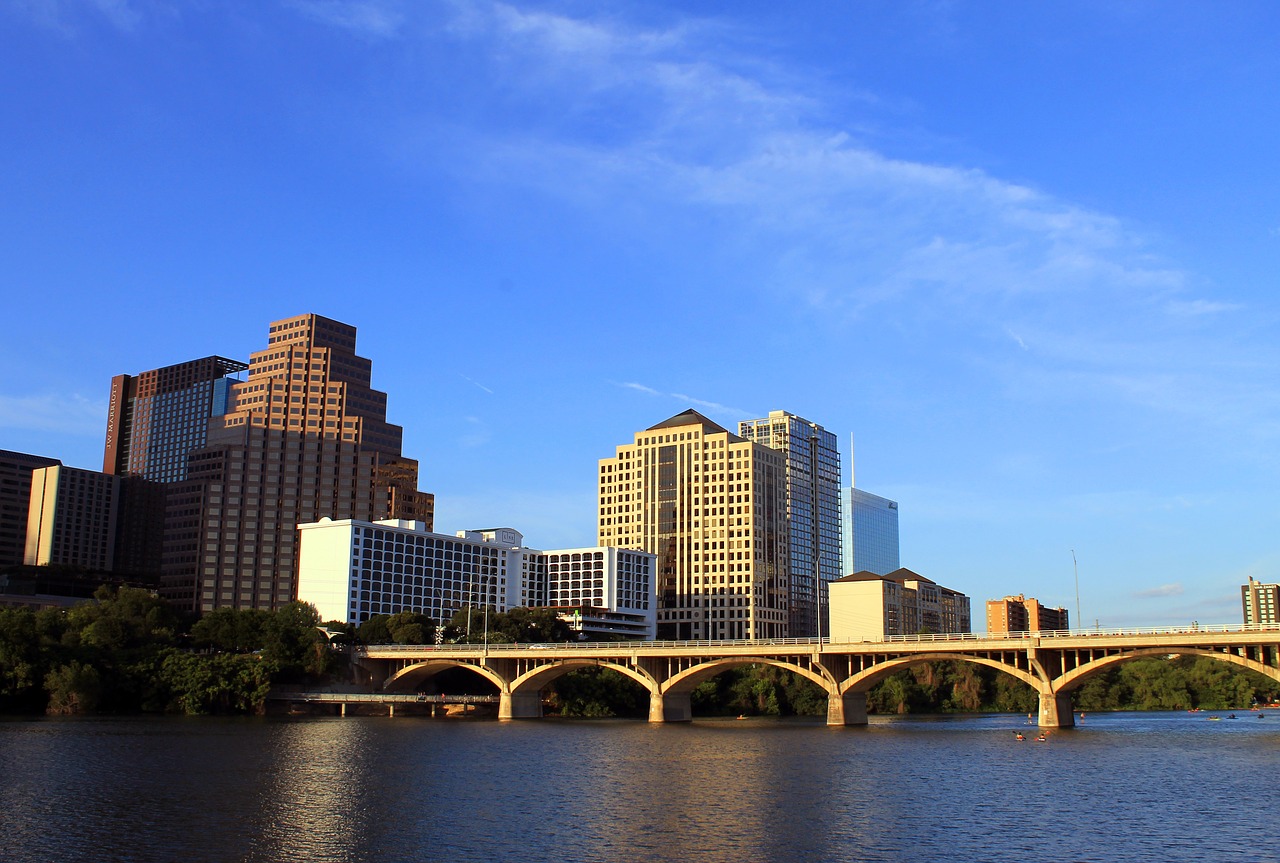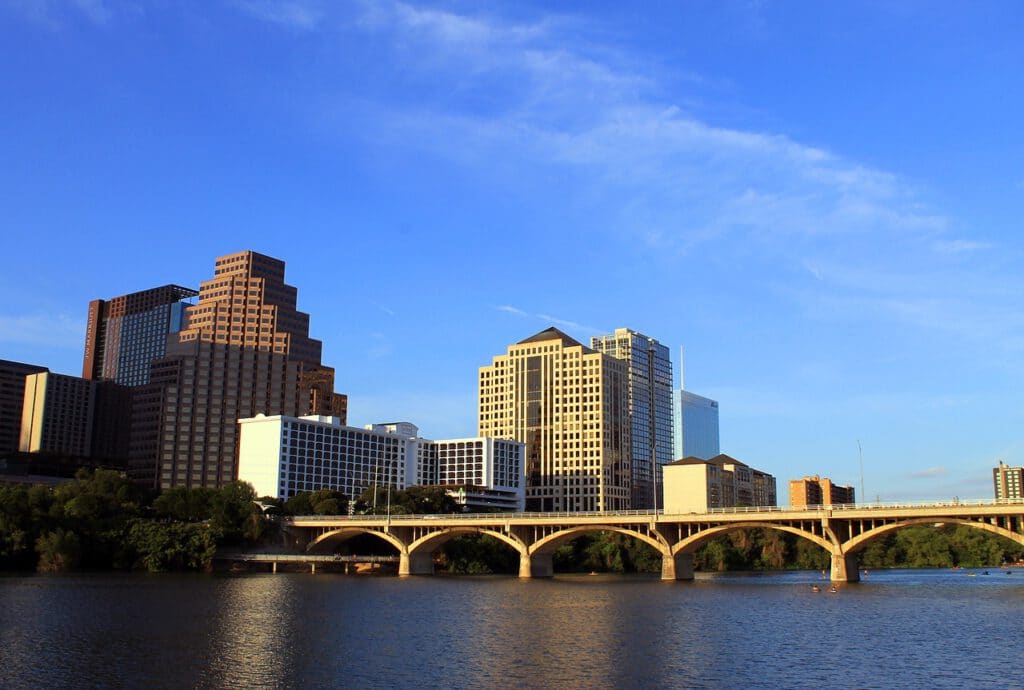 Canoe in Lady Bird Lake
The most popular access point is at the Texas Rowing Center, which rents canoes. It's located on Stratford Drive near Mopac. You can also put in at several points along Lady Bird Lake Trail. The most commonly used access points are located between Lamar Blvd and Longhorn Dam. Please note that this route has a lot of boat, bike and pedestrian traffic. Other access points are available on the south side of the lake between Pleasant Valley Road and Villanova Drive, in Clarksville at Veterans Park, next to Tom Miller Dam in downtown Austin, at Festival Beach (for a shorter trip), and in West Austin along the boardwalk near MoPac Blvd.
Canoeing in Lady Bird lake route suggestions
The most popular canoe trip on Lady Bird Lake is generally between Longhorn Dam and Zilker Park. The creek used for this paddle is Bull Creek. To reach the starting point from downtown, take Cesar Chavez Street south until it becomes US Highway 183 South (also known as Mopac). As you travel south, take exit number 238A west of Longhorn Dam to reach Stratford Drive. Turn right on Stratford and turn into the parking lot for the Texas Rowing Center. To continue along Lady Bird Lake, take a left onto Lakeshore Boulevard from Stratford Drive.
is surrounded by park-To canoe downstream toward Zilker Park, face the direction of travel and paddle with the current.
To head upstream against the current toward Longhorn Dam, face the opposite direction of travel and use a J stroke (rather than an S) to go straight while paddling.
How do I get on Lady Bird Lake?
Lady Bird Lake is surrounded by park space. There are many access points but you can choose to canoe downstream of Longhorn Dam or upstream toward Zilker Park.
Can you canoe at night on Lady Bird Lake?
Yes. There are lights on the boardwalk and along the route for both upstream and downstream paddling.
Can you canoe Lady Bird Lake by yourself?
You can canoe Lady Bird Lake with a partner but not alone. For safety reasons, there is no solo boating allowed on any Austin park lakes including Lady Bird Lake. Austin Police Department is known for strict enforcement of the law.
Do you need a permit to canoe in Austin?
Canoes are allowed on Lady Bird Lake; however, if you launch your canoe at one of Austin's parks along the lake, you must pay a day-use fee.
Am I allowed to take my boat in the water?
You do not need a permit to put your boat or kayak in the water. To keep everyone safe on the water, please abide by these simple rules:
Stay to the right side of the lake when paddling.
Do not go on or into the water if you are intoxicated.