Raft building is a fantastic activity that everybody can participate in. The task is to construct a raft, float it, then row it around a route.
The main goal is to construct a raft that can safely transport the entire crew across a body of water. If there is a large group, we can construct two rafts with two teams and hold the final raft tournament at the end of the construction phase.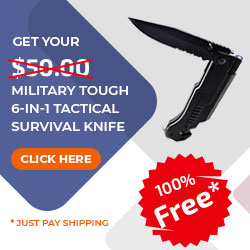 This is a great team-building activity in which everyone can participate. We can make it as complex or as simple as you like, and we can add restrictions and regulations to make the quest even more difficult.
While raft building is a new way to bond with a team or colleague, it offers more benefits health-wise. Furthermore, it is a necessary outdoor activity to participate in, especially if you stay indoors most time.
How Raft Building can help team building in the workplace
Organizing out-of-the-office activities for team building is a terrific approach to bringing coworkers closer together. People participating in team-building events gain new skills and form stronger interoffice ties, resulting in more productive workplaces and happier employees.
During team building exercises, communication is essential so that whatever issues the team has been having can be worked out. In contrast, the team members work together to complete the task.
Raft building is a popular activity for team building that you may organize for your group. We've outlined the benefits of raft building for team bonding and providing a fun and memorable outing for your employees below.
Problem-solving
Finding out which materials are ideal for the task at hand (typically transporting a particular number of people a certain distance) is the first step in making a raft. To complete this problem-solving job, your team must use the same negotiation and listening skills every day. Once the negotiations are through, people will have to settle and work together to reach a consensus on which materials to use.
Fun!
Taking a few days off from work is a great way to encourage your staff to relax and recharge their batteries while allowing them to use their talents and expertise in new ways. Because raft building is an excellent exercise, the team can enjoy seeing their hard work put to use once the assignment has been accomplished.
Teams can also compete against each other in raft races in a more casual setting. In the workplace, these light-hearted contests can help to foster a sense of teamwork and camaraderie that extends beyond the workplace.
Conclusion
Your team must use the resources provided to construct a raft and rescue the duck that has become stranded. Teams must work closely to design, build, and paddle the raft down the river. No prior expertise is required; all raft-building equipment is given, as is all safety equipment. This is excellent for a fun and team-building day.
Whatever your purpose is for raft building, it comes with several benefits. It enhances coordination, promotes teamwork, provides effective communication, and improves communication and planning abilities.