Miami is one "watery" place. If you want to have fun in Miami, you must try one of the water sports. The fun never ends as there are many activities you can try on the water.
Best Water Sports You Should Try.
Parasailing.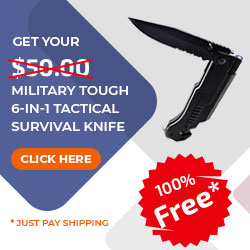 If you have never been parasailing, Miami is the best place for your first time. Enjoy a beautiful view of the city, the beach, and cool water, and feel the breeze. Parasailing is a thrilling, unforgettable sport best enjoyed with a partner.
Jet Ski.
Ride a bike on water. Jet Ski is one of the most popular water sports in Miami—and that is because it is exciting to ride on the wave at high speed. Miami South Beach is a famous location for the best Jest Ski experience.
Paddle Sports.
Paddle sports is one of the cheapest water sports in Miami, and this does not make it any less fun. Explore tropical wildlife by kayaking or paddle boarding on calm water locations like Dinner Key Marina and Key Biscayne.
Flyboard.
You get this chance to fly, so show off your superhero moves by steering through the air! Flyboarding is famous for its ease and thrill, and you don't need to know how to swim. You will be given a life jacket to wear, regardless.
Windsurf.
Let the wind take the reins. Windsurfing is exciting and best enjoyed on calm waters (for beginners). The sport is not easy, but it is gratifying and enjoyable after you have mastered it. If you are new to this sport, you must take lessons before participating.
Banana Boat.
Glide through the beach waters at high speed in a Banana Boat. A banana boat can take up to 10 persons, so if you are on vacation with a group, you should try going on a Banana Boat. Ensure you wear a life jacket and observe all safety rules before embarking on the fun ride.
Hobie Cat Sailing
Go sailing in the Catamaran sailboat on the Miami calm seas. If you are a novice, taking lessons is strongly advised. It would be best if you also practiced close to the shore until you are skilled. Hobie Cat sailing is a beautiful way to go on the water and have fun with a group.
Surfing.
What's a holiday in Miami without surfing? Surfing is an exciting way to enjoy the water at the beach. Take out your board and get ready to rock the waves. If you are new to it, practice close to the shore and learn new techniques.
Scuba Diving
There's a whole new world under Miami waters— and the sight is breathtaking. See for yourself by going scuba diving. It does not matter the depth you can dive into, the experience is thrilling, and you should have a camera to capture it.
If you are going to Miami for the summer break, make sure you try one or more (or all!) of these sports. They are relaxing, exciting, and a great way to work out without knowing it.