Sandboarding at Great Sand Dunes National Park and Preserve May be that next adventure you are looking for, or may just be the finale to your trip that makes your memories complete! Once you get sandboarders sliding on the sand there is no turning back. There's no way to describe the feeling of flying down a sand dune – you just have to try it yourself!
Sandboarding at Great Sand Dunes National Park and Preserve will be a truly unique experience that you will never forget, whether this is your first time or you are a seasoned veteran.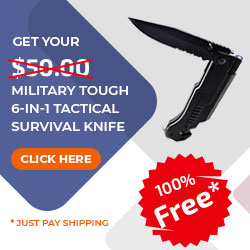 Any experience level, any age, anyone can do it! Sandboarders that visit Great Sand Dunes National Park and Preserve consistently comment on how they feel that the board is an extension of themselves.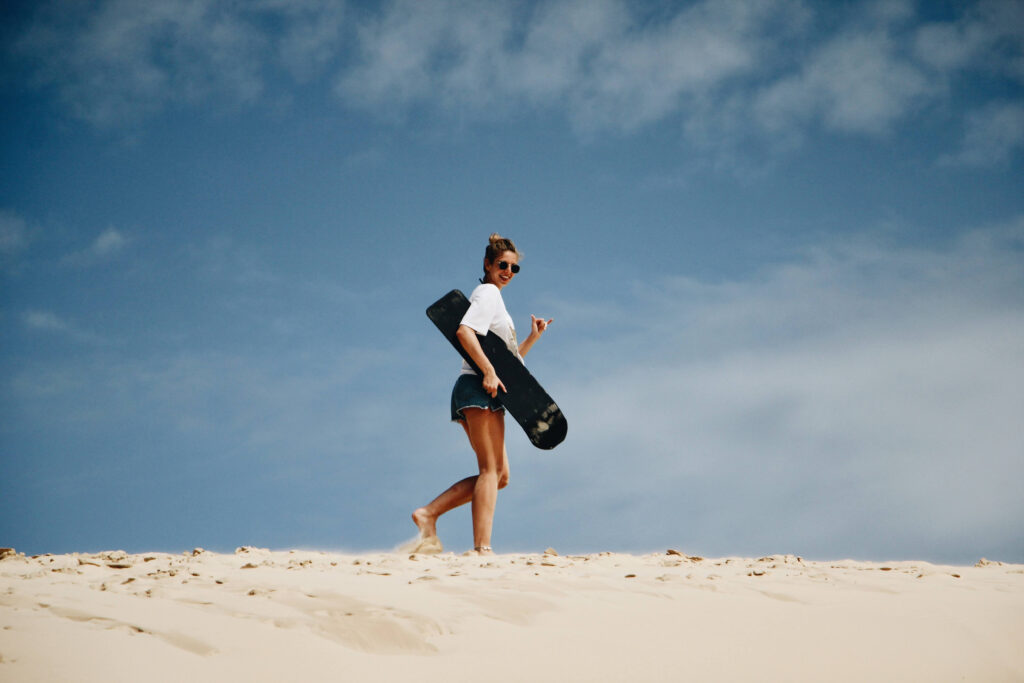 Visitors report feelings of euphoria after taking their first ride down a sand dune – the feeling of flying. Of course, if you fall it will be an exhilarating experience too!
Part of the thrill is the unpredictability of what you'll find on your way down. You can careen off ripples in the sand formed by wind or animals; you could hit a soft patch that slows your descent; or you might get a boost from a well-placed "booster" dune.
As in the sport of snowboarding, you can also "trick out" your ride by performing spins or twists in the air or by grabbing the board with one hand or both hands.
Sandboarders at Great Sand Dunes National Park and Preserve get great satisfaction from the feeling of "earning" a perfect ride. This is not an activity where you can just go down a dune and get to the bottom easily – your effort will be rewarded with a great run!
Great Sand Dunes National Park and Preserve offers sandboarders a wide variety of dune fields. Each has its own unique personality, so sandboarders are encouraged to explore the different dunes surrounding the Visitor Center.
Sandboarding in Colorado Tips
Sandboarding at Great Sand Dunes National Park and Preserve requires no special training or equipment, but there are some tips that can maximize your fun while minimizing discomfort:
Leather gloves are highly recommended for your first few rides. They will protect your hands from rope burns and from hot or cold temperatures as you board. You can buy a pair at the Visitor Center for a nominal fee.
Dress in loose, comfortable clothing made of a natural fiber, such as cotton. Synthetic clothing can get very hot in the sun and it doesn't insulate when it gets wet.
Wear light-colored clothing – you will be able to see "booster" dunes and other obstacles more easily, enhancing your safety.
Sandboarders at Great Sand Dunes National Park and Preserve find that wearing sunglasses or goggles is much more comfortable than wearing a hat. Most importantly, sunglasses will protect your eyes from the bright reflected light off the sand.
Sandboarding at Great Sand Dunes National Park and Preserve is not recommended for anyone with back, neck, hip joint, or bone problems; who has had recent surgery; or who is pregnant.
Great Sand Dunes National Park and Preserve is a "pack-in, pack-out" facility. Help keep the dunes beautiful by taking all of your trash with you.
No alcohol is allowed in the park at any time.
Great Sand Dunes National Park and Preserve provides sandboards for use in the park. Boards are available at the Visitor Center on a first-come, first-served basis. If you are planning to sandboard in Colorado you should bring your own board. Boards may also be rented near the park's entrance on Hwy 150.
Helmets are required for anyone under 18 years of age. Remember that riding headfirst down the dunes is much harder on your body than riding feet first – so protect your head!
Sandboarders should bring plenty of water to drink. Remember to use the restroom before getting started – there are no restrooms at the dunes.
Sandboards are usually purchased in length, corresponding to the height of the rider. The maximum size that should be used is about 6 feet.
Sandboarders should wear closed-toe shoes that provide good grip and support, such as hiking boots or cross trainers. Sandals and flip flops are not appropriate sandboarding footwear!
When you're ready for your ride down the dune, bring a backpack to carry these essentials: sunscreen, sunglasses, and extra water.
Sandboarders should not eat a heavy meal just before sliding down the dunes. A light snack or fruit is a good idea.
Some sandboarders like to bring a camera and take pictures of their trip down the dunes. Remember that if you drop your camera in the sand, it will be buried! It may be easier to use a disposable camera.
Don't forget your sandboard! This is one of the essentials you will need for your ride down the dunes.