Coasteering is an adventurous water sport that primarily involves swimming, climbing, scrambling, jumping and bounding along rocky coastal areas. It is a very unique sport that combines hiking with an exploration of the coastline.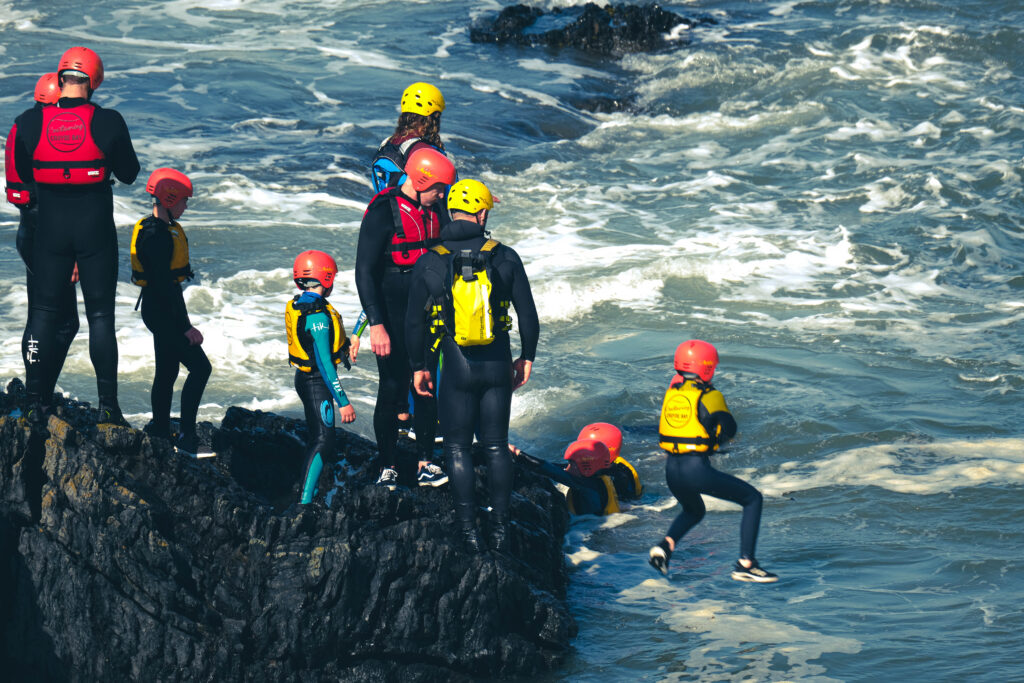 Coasteering provides challenges for all abilities as one can choose their own degree of difficulty based on how far they are willing to go out into the water or how daring they are.
Swim along the coastline – Coasteering is while swimming in some parts and while walking in others, one can choose to walk through the entire stretch if they so desire.
Climbing over rocks – The sport involves climbing over big boulders that dot the coast. This provides an exciting adventure for the hikers as they get to climb like rock climbers.
Jumping off rocks – Sometime while coasteering one may come across a good drop-off opportunity which is quite exciting and provides an awesome view of the ocean for those who are able to jump off it.
Bounding through waves – Since the sport involves one part hiking, which means that it is done over land, and one part swimming the person bounding from rock to rock while in water. This provides an unusual adrenaline rush as one's legs fly through the air while they bound from rock to rock.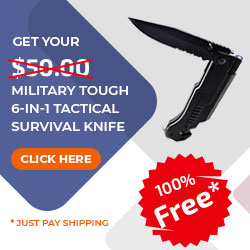 Coasteering is a very exciting sport but can be dangerous if one does not have a guide or tour going with them. When coasteering one is bound to come across some parts that are more dangerous than others and if left on their own without any guidance, the individual might find themselves in a risky situation.
How safe is coasteering?
In most cases one is able to enjoy coasteering without any major injuries as long as they have a guide or tour going with them. In the presence of a guide one will be able to avoid dangerous parts of the coastline and choose their own degree of difficulty based on how much out in the water they want to go.
However, there are some cases where individuals coasteer by themselves or with others who are not very experienced and end up getting injured. This is usually because they choose to go more out into the water than was safe for them to do alone, thus resulting in them needing assistance from another person.
Do you have to be able to swim for coasteering?
One of the important abilities that are required if one wants to coasteer is, being able to swim. Coasteering involves a lot of water which means that it is necessary for one to be able to swim in order to participate without any major injury.
However, there are some cases where even though an individual cannot swim they are still able to join a guided tour with the help of the guide. This is possible because of all the safety precautions that are taken by the professionals in order to ensure that everyone has a good time without getting injured.
Where can you do coasteering?
Coasteering can be done practically anywhere where the coastline makes a good, solid surface to hike on and there is a decent drop-off at some parts of the coast which provides an awesome view of the ocean.
This means that you can coasteer in any coastal country as long as they have a coastline that meets the criteria. Places like Australia, California and South Africa are popular locations for coasteering.
What are the best places for coasteering?
If you are going to Coasteering with a group of friends, here is a list of the top 3 places in the world that you should visit:
Melbourne, Australia
Queenstown, New Zealand
Subic bay, Philippines
Coastal Hiking Tour – Borneo
Maui – Hawaii
Gulf of Cairo – Egypt
In these locations you will not only have an amazing trip but also be able to check out some really cool wildlife and other activities.
If you are going coasteering with a group of family members, here is a list of the top 3 places in the world that you should visit:
Plitvice Lakes National Park – Croatia
Daintree Rainforest – Australia
Phang Nga Bay – Thailand
Antelope Canyon – USA
Bryce Canyon – USA
Grand Canyon – USA