Elephant Safari is activity in Thailand, India, Sri Lanka and much more countries which gives travelers an opportunity to experience the Thai culture and tradition. Elephant Safari Thailand consists of a variety of activities. The most popular one is riding on the elephant, followed by watching elephant show.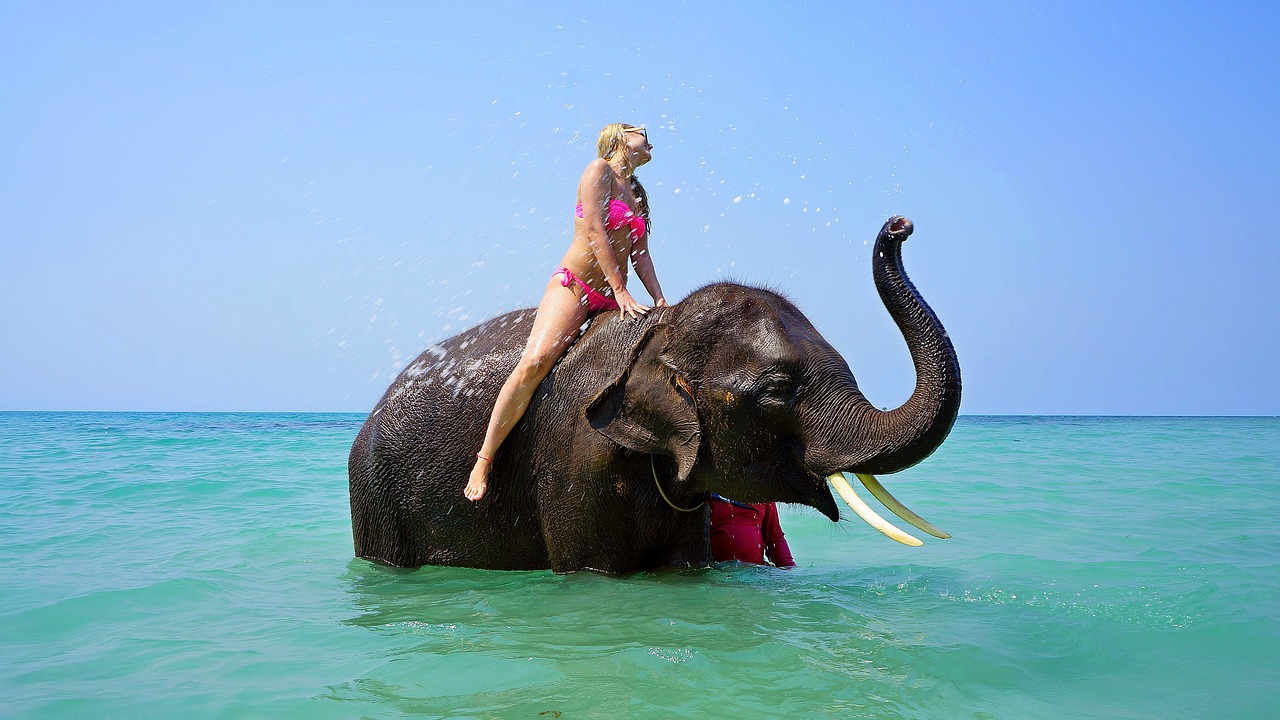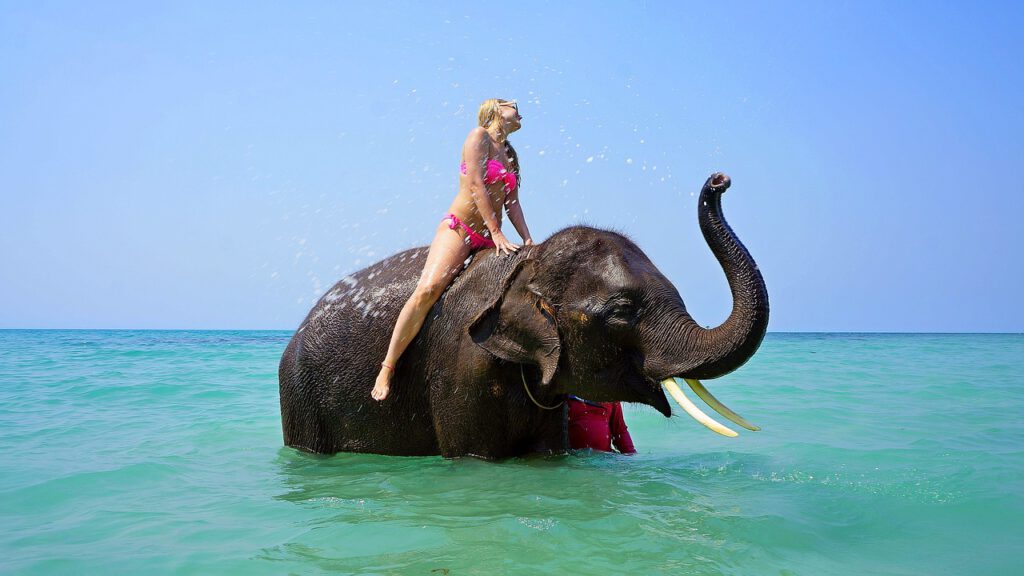 Tourists can enjoy Elephant Safari in following countries:
Elephant Safar In Thailand
In Thailand elephant safari is a popular tourist attractions in Ayutthaya province, Sukhothai province, Chang Mai, Phuket and Chiang Mai.
Best Time To Enjoy Elephant Safari Thailand: October – April ( For watching elephant show ) November – February ( fo ridingr on the elephant )
Elephant Safar In India
In India there are many Elephant Safari's in different part of country. Some of the famous one's are at Jammu & Kashmir , Himachal Pradesh and much more.
Best time to enjoy Elephant safari in india: October – February
Elephant Safar In Sri Lanka
In Sri Lanka Elephant Safari can be enjoyed at Yala National Park, Udawalawe National Park and much more national parks of this island country.
Best time to enjoy Elephant safari in Sri Lanka: November – February
Elephant Safari In Africa
In Africa countries, Elephant Safari can be enjoyed at Kenya, Tanzania and much more.
Best time To Enjoy Elephant Safari In Africa: October – April
Elephant safari also can be experienced in other countries such as Nepal, Bangladesh, Indonesia, Malaysia and more.
It is good to follow the rules of Elephant safari before start enjoying it.
Do not use flash while taking photos as it frightens the elephants
Do not shout / scream or make sudden move
Do not feed food to them
Remember that these animals are still wild, so it is important to know what you are doing and where you are going.
If riding an elephant, the mahout will sit behind your seat, which is a little bit scary since they can control the elephant with their feet using a stick.
It's a once in a lifetime experience! Elephant Safari Thailand offer tourists more than just watching elephant show, riding on the elephant and enjoying photography. It also can be enjoyed by booking some trekking tours or river rafting tours in the jungle of Thailand . The combination of Elephant Safari with these two attractions will make anyone deeply fall in love with this country.
How much does an elephant safari cost?
Price of Elephant Safari in Thailand mainly depends on the facilities and whether it's an Elephant show, riding on elephant or both.
For watching the elephant show only:
150 bath for foreigner ( Adult ) 100 bath for local people ( Adult ) – Children with adult is free of charge.
200 Bath for foreigner (Adult) 150 bath for
What is an elephant back safari?
An elephant back safari is a tour which tourists will go up the mountains with Elephant to enjoy the beauty of landscape in Thailand .
Price of an elephant back safari is around 900 – 1,200 bath for foreigner (Adult)
and 550- 700 bath for local people. (Child)
Is riding an elephant bad?
Riding on elephant is not bad.
The elephants have been trained to be able to carry people, so tourists can experience it with no harm.
But If the mahout is cruel and does something wrong then that's a big problem. So choosing a good one is important for enjoying the Elephant Safari Thailand .
Elephant safari Thailand is likely to become the highlight of your trip to this country. There are so much more things you can do in this amazing country, but if it comes down to choosing only one activity, the elephant safari should be it!
Can elephants be trained humanely?
Yes, elephants can be trained in a humane way and they don't have to go through all the suffering like in circus.
Some mahouts use positive reinforcement such as food treats ( bananas, sugarcane), while others with more forceful techniques—hitting the animals with sticks when necessary.
Please keep in mind that some of them still use the old way of training elephants and it is not good for elephant and mahouts.
How to enjoy the best elephant safari?
Arrange a tour through an organization that has experience with treating their animals well and responsibly.
Visit only legitimate camps which does not capture new elephants from the wild, use abusive training methods, and mistreat their animals.