Packing a picnic for an outdoor meal is a great excuse to try out dishes that may not otherwise fit with your weekday routine – and it's usually more relaxed than cooking at home. When you've made the effort to get outside, what better than enjoying a leisurely feast in the great-outdoors?
What will be eaten alongside those sandwiches? Our fab recipe ideas are as bountiful as they are delicious. Try one of our favourite summer salads including pea and feta, carrot and raisin or asparagus, or go for a Mediterranean pasta or gnocchi salad. Or pick up some bakes from our favourites below.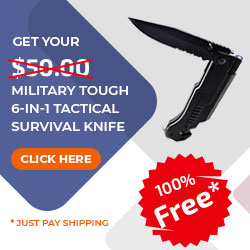 And don't forget drinks ! Add some iced tea bags , chilled water with a few slices of lemon or even an ice-cold G&T to the cooler.
Here are some recipes that you could pack for outdoor dining, some are simpler than others but all are tasy!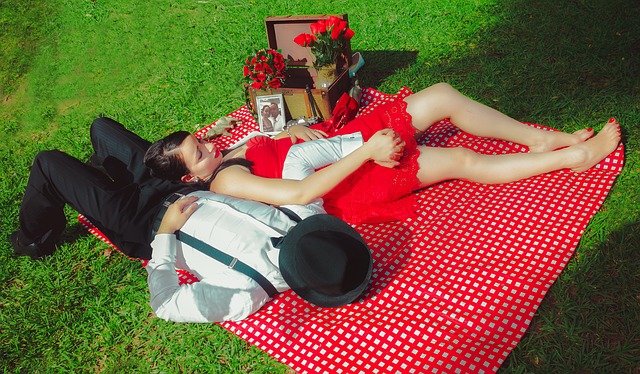 Picnic recipes ideas:
Salad Nicoise with oatmeal crusted salmon and "paperbag" chicken (Salads)
Penne Pasta Salad in pesto sauce (Pasta)
Asparagus and Parmesan salad (salad)
Cold Green Herb Soup (Soups & Stews)
Creamy Spinach Quiche (Quiche & Savoury Pies)
Eggless Chocolate Cake (Cakes & Biscuits)
Summer Berry Pavlova (Desserts)
What are good things to put on a picnic?
Of course you can pack a simple sandwich but why not try something a little more special?
For picnics, we love summer salads and Mediterranean pasta salads . Try out the recipes below or our other favourites in our collection of refreshing summer dishes . These quiches , or this pasta salad with pesto , would all be great choices.
Cold Green Herb Soup is a real favourite for picnics – it can be made in advance and will keep well for a few days, even once chilled. If you're going out of town on a picnic, take leftovers from dinner the night before to enjoy on the day. At home, you could whip up some quick snacks like these guacamole bites or prawn toast .
What food do you bring to a picnic?
When you're packing food for a picnic, think about how much room you have in your basket or cooler bag. You don't want to buy foods that will go soggy in transit, so plan ahead and try to bring foods that are best stored at room temperature.
What do I need for a last minute picnic?
Don't panic if you've left everything to the last minute. Quick snacks like this rice paper roll recipe or these ham and cheese pinwheels are perfect for feeding a hungry crowd on short notice.
What do you buy for a picnic for 2?
A simple, traditional picnic for two may start with a pack of pre-packed ham and cheese slices . Pick up some fruit such as strawberries and if you're feeling especially decadent, grab a block of your favourite chocolate to make it extra special. Throw in some bottles of water or squash if you really want to stick to the essentials and your picnic is complete.
How do you do a cute picnic?
For a more romantic or special picnic, think about what china would look nice on the grass. Pick up some pretty napkins and plates (try the range at Wilko for cute designs) and pack them away safely in an old case to take with your picnic.
What is the best cheese for picnics?
Hard cheeses like Cheddar, Wensleydale and Parmesan are all perfect for picnics because they will keep well in a cooler bag. Just make sure that you pack your cheese with a packet of biscuits or some grapes to balance out the flavours.
Is a picnic date a good idea?
A picnic date is a really cute idea for a first date. Pack a romantic picnic with wine and cheese, but if you're out of town think about how far you'll need to go before you let your guard down. Pick somewhere busy to eat where any awkward silences won't be too noticeable!
Is a picnic romantic for a date?
A romantic picnic is a great way to impress your date. Remember to pack some wine and cheese, especially if it's an evening picnic. If you really want to make an effort, pick out your best china or crystal glasses and make sure that you lay the table with care before heading off for your date!
What do you do on a picnic date?
The great thing about a picnic date is that you don't have to do anything too fancy, just sit back and enjoy being in each other's company. If you want to take things further, consider surprising your date with some soft drinks in the cooler bag so that they can spike their own drink or try this romantic bathing suit idea .
What do you pack for a picnic date?
For a perfect picnic date, make sure that you have enough food and drinks for two! You can never go wrong with the classic ham and cheese sandwich , which will keep well in a cooler bag. We've got some other ideas , too, like this healthy platter recipe. Don't forget to pack a blanket so that you have somewhere safe to rest your picnic.
What should I bring to a picnic with my girlfriend?
If you're planning a picnic with your girlfriend, make sure that you bring some food that she will love. You don't have to go out of your way to impress her – simple summer dishes like this grilled chicken salad recipe or this light asian noodle salad will do the trick!
How can I romanticize a picnic?
A romantic picnic can be the perfect way to show your partner how much you love them. Try and pick somewhere special, like a scenic lake or picturesque view and prepare a meal together so that the experience of eating is shared. Don't forget to pack some impressive china!
What is the most popular picnic food?
Sandwiches are the ultimate picnic food. Make your sandwich extra special with this classic lobster roll recipe , which is sure to impress. If you want something a little lighter, try this buffalo chicken wrap .
What kind of wine should I bring to a picnic?
For a picnicky kind of meal, pick up some light white like a sauvignon blanc. The flavours will be perfect for summer and if it gets too hot, you can even pour some into your water bottle to cool down!
What kind of snacks should I bring on a picnic?
Salty snacks are always popular with picnickers. Our favourites include cheese cubes , bite-sized sausage rolls and popcorn in a tin container. If you're feeling fancy, consider bringing an avocado toast recipe !
What is the best sandwich for a picnic?
For the perfect picnic lunch, take along traditional British favourites like cucumber sandwiches or egg mayonnaise . For something more substantial, try one of these gourmet sandwich recipes . You can never go wrong with a classic BLT , which is guaranteed to keep you feeling full until dinner time!
How do I choose a picnic basket?
The most important thing to think about when choosing a picnic basket is whether or not you want an insulated one. If it's going to be hot outside, make sure that your drinks are kept cool and stop them from boiling in the sun by picking up a mountain cooler bag.
How can I make a picnic more fun?
Give picnics an added element of excitement by arranging to meet at a central location and giving your date clues along the way. For example, you could give them directions to find the first clue when they reach the local coffee shop or university campus. The last clue will lead them to where you are sitting with the food!
What do you put in a picnic basket gift?
If you want to give your picnic basket a personalised touch, why not tuck in some homemade treats? The best thing about baking is that even if it doesn't work out, at least you have delicious tasting ingredients so you can try again another day. For inspiration, check out this strawberry shortcake recipe .
How do you pack a picnic hamper?
One of the best things about a picnic is that you don't necessarily have to follow a certain order when it comes to your food. Just as long as you have everything, don't worry about the sequence! Make sure that you have lots of water and iced drinks so that everyone can stay refreshed.
How do you use a picnic basket?
For a truly vintage picnic, why not tuck into some traditional picnic foods like cucumber sandwiches or watercress? All you need to do is fill up your basket with everything that you need then go for a nice long walk before curling up on the grass and tucking in!
What are the ingredients for a delicious picnic?
Grilled meals are ideal for summer picnics and they're so versatile. You can grill practically anything and it will taste great outside on a hot day. To make the most of your open fire, try this grilled corn casserole recipe – delicious!
How do you pack a picnic without a basket?
If you don't have a basket at your disposal, never fear! You can still enjoy the great outdoors with the help of some waterproof packaging. We love this picnic bento box , which has everything you need to keep fresh food cool and dry.
What do I need for an easy picnic?
All you need is some good company and a few easy snacks to make your own mini picnic! Just pick up some of those classic British treats like sausage rolls or cucumber sandwiches and head outdoors.
How do you pack a picnic for kids?
Kids usually love anything that comes in the shape of a sandwich and these mini crustless quiches are sure to be a huge hit with the younger members of your group. They're easy to make and by using your fingers, they'll be fun for kids (and adults!) to eat too.
What makes a great picnic basket?
Whether you spend a small or large amount on your picnic basket, the most important thing is that it's practical for what you need. For example, if you're going to be carrying everything over a distance, make sure that it has comfortable shoulder straps. Alternatively, if your main priority is keeping food cool then a mountain cooler bag will definitely come in handy.