The US is known to have access to the Atlantic and Pacific Oceans and temperate and tropical areas, US sailing opens up a wide range of cruising grounds.
America is home to the eighth-longest coastline in the world, extending from the Pacific and Atlantic oceans to the Gulf of Mexico.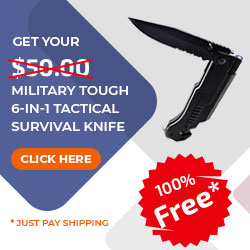 The Great Lakes offer a wealth of freshwater sailing. Combined with the several tropical locations that are reachable from US waterways, the United States offers practically limitless cruising opportunities for visiting sailors.
Best locations for US sailing
Below Are Some of the Best Locations in the US for Sailing
Bellingham Washington
Bellingham will frequently be listed in any list of the most significant sailing locations in the United States. The San Juan Islands, regarded as the world's premier cruising grounds, are just three or four sailing hours away for cruisers. Bellingham Bay's consistent winds and testing currents are ideal for racers, while the snow-covered, 11,000-foot Mt. Baker makes a stunning background.
This location is trendy amongst sailors for all these reasons and more.
San Francisco Bay
San Francisco Bay has promise and appeal during the summer. As a sailor, you will be engaged and challenged by solid winds, swift currents, spooky fog, constantly changing weather, and high traffic, honing your abilities and boosting your confidence. Sailing well in severe winds is undoubtedly exhilarating and inspirational. However, keep in mind that for summer sailing to be safe, practical knowledge, planning, and practice are required.
Tourists and sailors frequently travel to San Francisco Bay. And if you ever travel to the stunning Californian city of San Francisco, you must experience sailing.
Chesapeake Bay
Living in Maryland, Virginia, or Washington, D.C. gives you access to the Chesapeake Bay, one of the best places to go cruising. A sizable body of water, the Chesapeake seems smaller than it is. It extends 200 miles from the Virginia twin capes to the mouth of the Susquehanna River in Havre de Grace, Maryland. From 3 miles broad in the north to 25 miles wide in the south, its width fluctuates. It has a low point of 200 feet south of Bloody Point on Kent Island, and some of its most beautiful bays and creeks are infamously shallow. Anyone who enjoys exploration can find practically every navigational circumstance they can imagine.
Newport Rhode Island
One of the most well-liked sailing sites in the United States is Newport. Sometimes known as the capital of sailing in the world, Newport offers a wide variety of sailing opportunities, so there is something for everyone. In addition to Sail Newport, the largest public sailing facility in New England, it also houses the largest fleet of 12-meter America's Cup yachts in the nation.
During summer, as the weather warms, visitors to Newport will witness hundreds of beautiful sailboats sailing along the bay. Narragansett Bay connects Newport to the ocean, located at the southernmost point of Aquidneck Island. For sailors, it is the perfect area of wind. Locals offer a variety of sailing activities. If you don't own a sailing apparatus or you are new to sailing, you can choose from cruises to private charters. There are a few sailing schools in the city where you can pick up the fundamentals.