For those who enjoy extreme sports like skydiving and the adrenaline rush that comes with it, New Jersey is one of the perfect locations to indulge in this sensational activity and make unforgettable memories. NJ boasts scenic views such as the Hampton Beaches, the Atlantic Coastline, and Fire Island that can be breathtaking to view from over 10,000+ feet in the sky.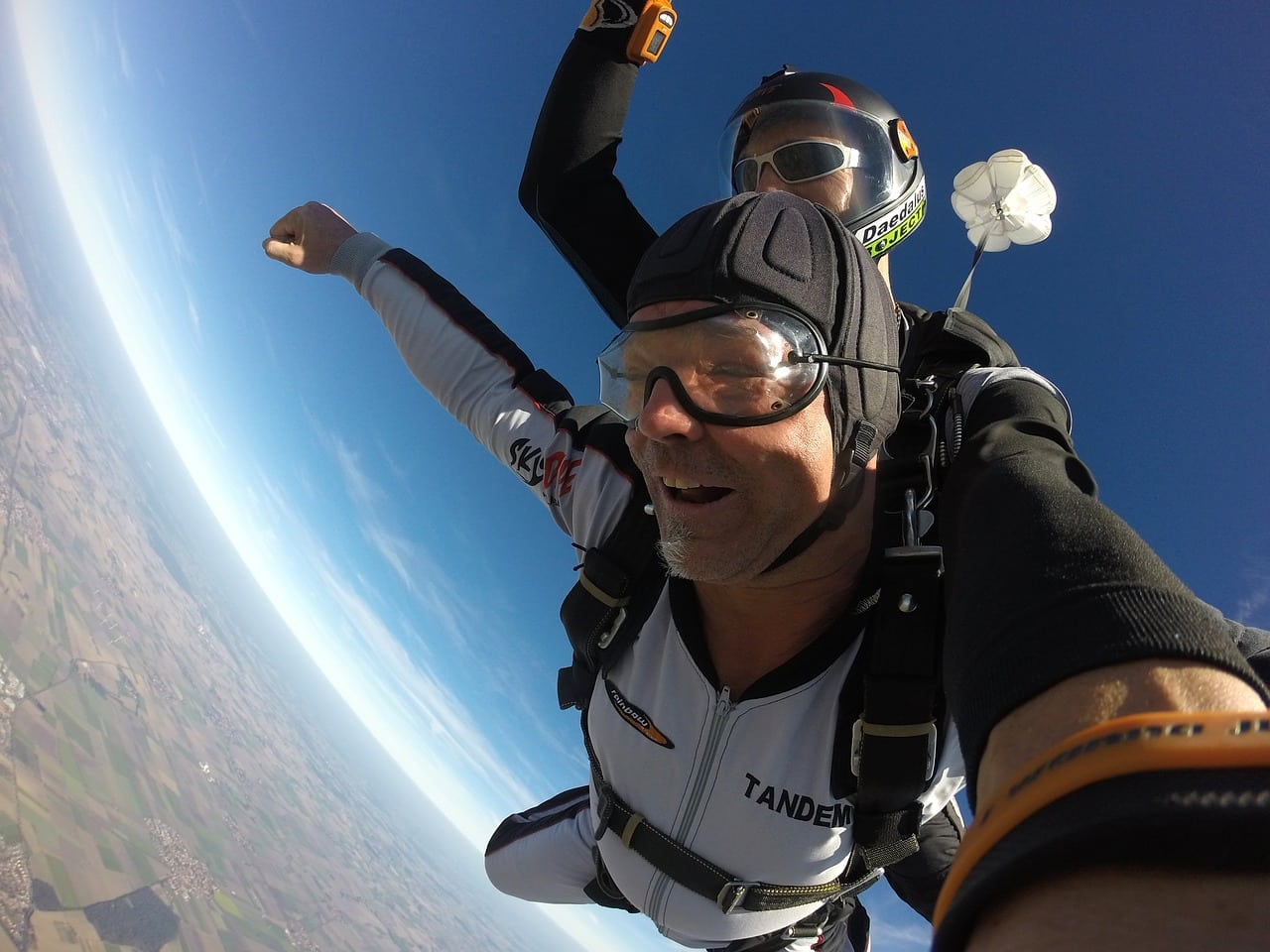 Skydiving in New Jersey is relatively popular, which has opened up a wide array of centers to choose from once you have decided to take the jump. Based on the intense nature of this activity and the risks involved, you need ample preparation and ensure that you work with qualified instructors to ensure safety.
Preparation Phase
Skydiving requires you to be in your best form both mentally and physically to ensure that you have a smooth, enjoyable experience.
How to prepare yourself mentally
Getting dropped off a plane close to twenty thousand feet in the sky can be very scary, especially for first-time divers. Mental preparation involves facing the fear of standing in your way and reassuring yourself that you're a courageous person who has tackled many daunting obstacles in the past and will do it again.
How to prepare yourself physically
Physical preparation entails eating nutritiously and moderately to ensure normal energy levels. It would be best to be adequately hydrated but avoid alcoholic drinks as you can't board the plane intoxicated. Be sure to wear appropriate clothing such as thin, close-fitting layers for maximum warmth and sneakers for the perfect landing.
Choosing The Perfect Skydiving Center
The below information will come in handy when choosing which center to go with:
Famous skydiving spots near NJ
Many skydiving centers in New Jersey offer different packages and service quality. Some of the most sought-after include:
This famous spot is located in Williamstown, NJ, and is reputed for its warm, friendly style and observing high safety standards.
Long Island Skydiving Center
Established in 2003, Long Island Skydiving Center is located in Shirley, New York, just one and a half hours east of Newark. This spot boasts amazing picturesque sights and outstanding professionalism.
Skydive Long Island in Shirley, NY.
Skydive Jersey in Pittstown, NJ
Skydive Sussex in Sussex, NJ
Factors to consider when choosing one
Every skydiving New Jersey center tries to stand out and offer attractive packages to customers. However, consider the below essential tips for the best skydiving experience in New Jersey:
The worst mistake you can make is flying blind without a skilled instructor. Ensure that your preferred center has USPA-licensed instructors.
Safety is the topmost factor in skydiving, and a good center should have very high safety standards and prompt response to emergencies.
In such a high-risk sport, you shouldn't let aspects like cost and proximity of the center blind you. What matters the most is getting the best service and making the jump safely.
Parting Shot
Skydiving New Jersey is worth a shot, and by preparing yourself properly and making a wise pick on the ideal center for your jump, you can have the time of your life. Be sure to capture these thrilling moments on camera and relish them later!